April 26, 2010
Breakfast was wild blueberry puree with cottage cheese and sliced B-A-N-A-N-A-S + strawberries + toast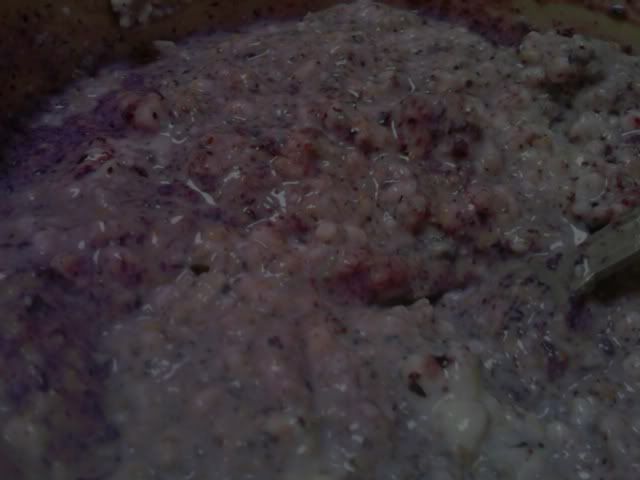 When I mixed it up it turned totally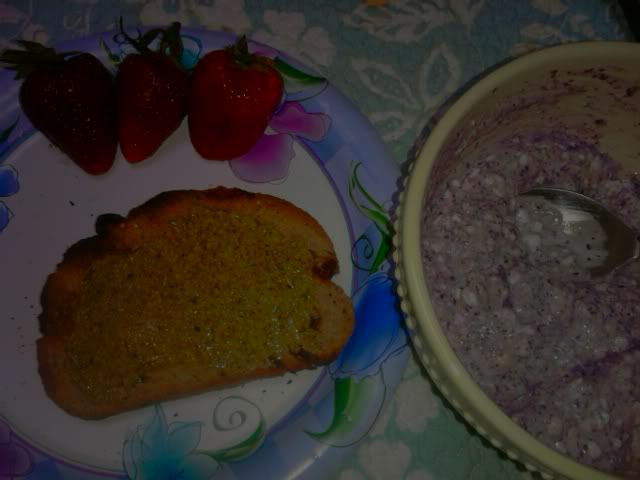 I like eating an array of colors: red, green & purple,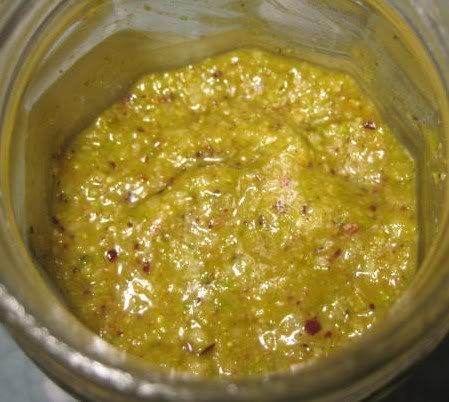 Here's the Pistachio Coconut Butter I made with the coconut sprinkles.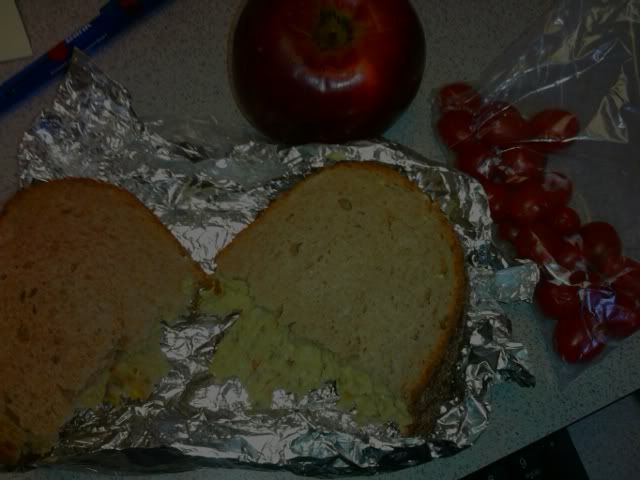 Lunch was a sammie with whole wheat bread + salsa cheese + hummus + cherry tomatoes + apple for snackin.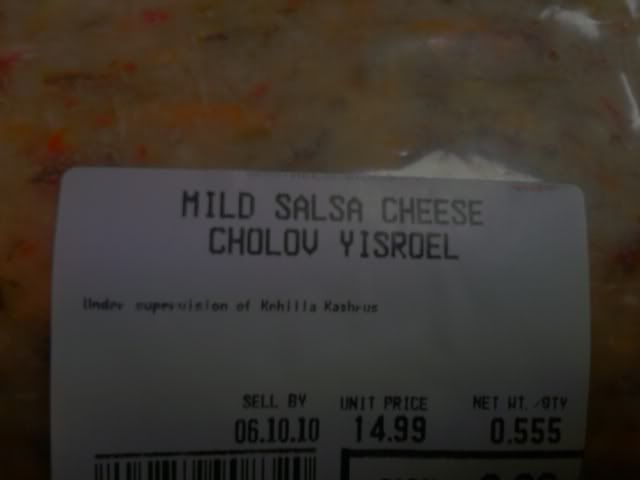 This cheese with really something else. It basically tastes like a pepper jack cheese and not tomato-y like salsa would be.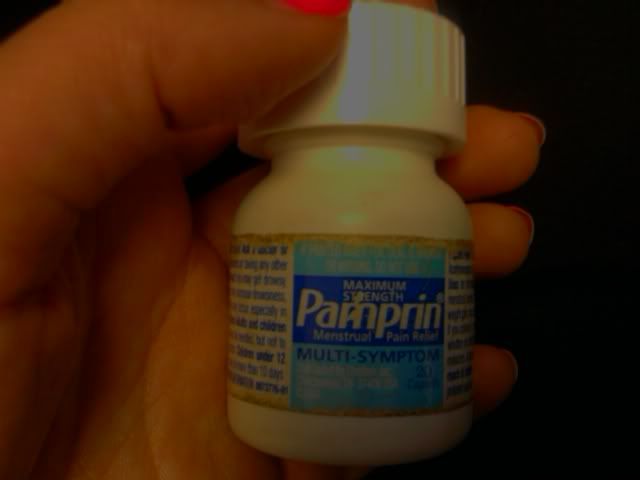 I took two Aleve (I keep them in this Pamprin bottle because it's small and travel worthy.)
I was feeling so terrible at work.
I' usually not the kind of person to be weak and stay home because I feel a little gross so I stuck it out the rest of the afternoon.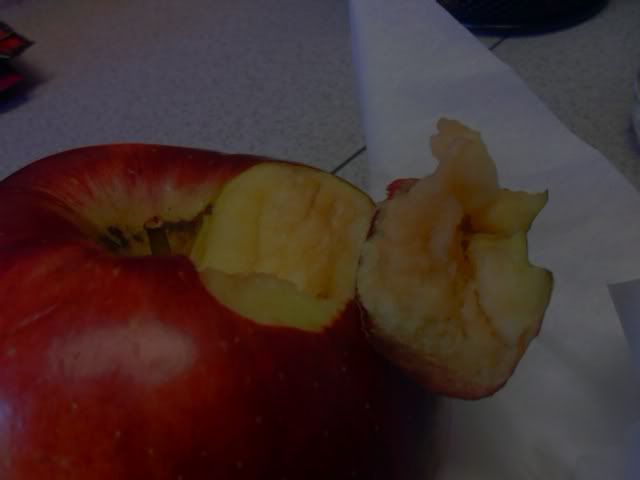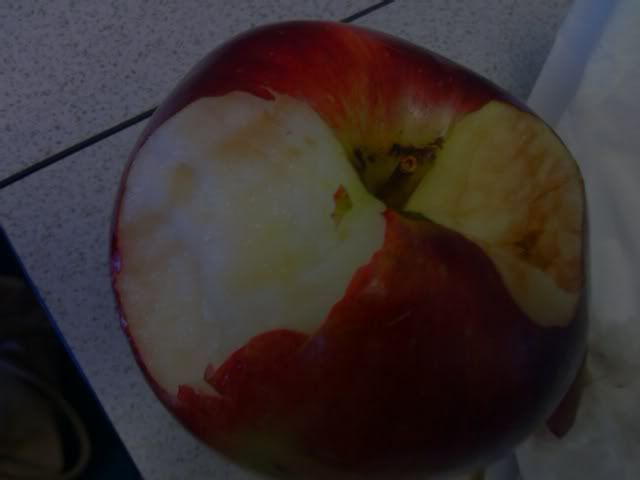 The apple was rotten on one side
I ate around the rotten part then it went bye bye!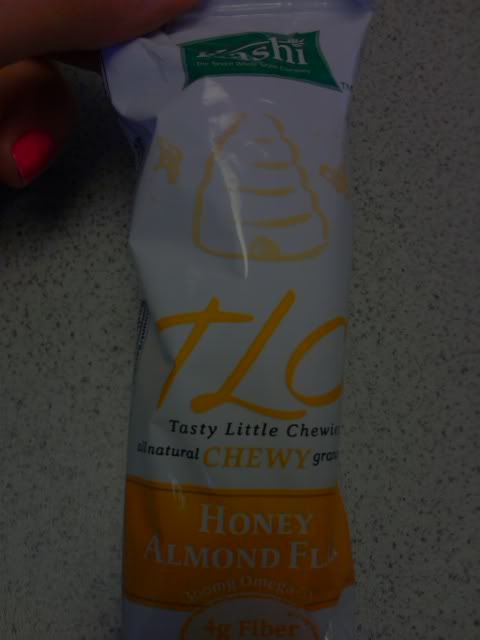 Kashi always brightens my day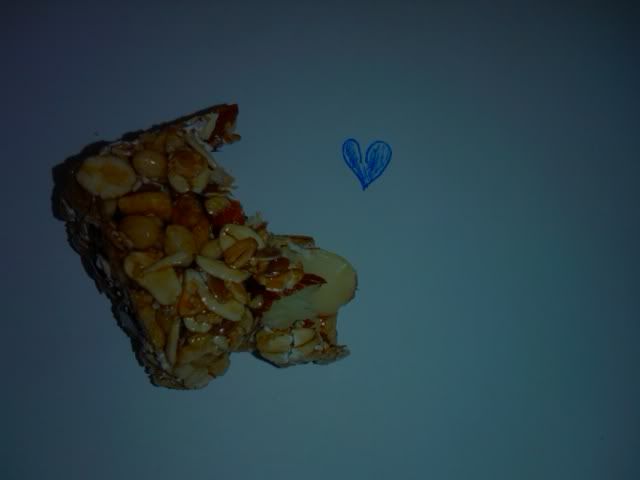 Oh. how i <3 thee granola bah!
I was in no shape for the gym today so I was grateful to be all nice and cozy at home.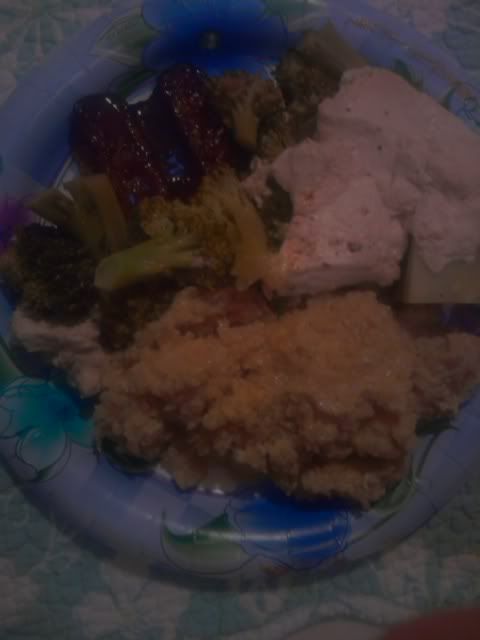 Dinner was Morningstar Riblets, broccoli <3,  bulgur wheat and silken tofu (which was nastyyy and didn't eat.)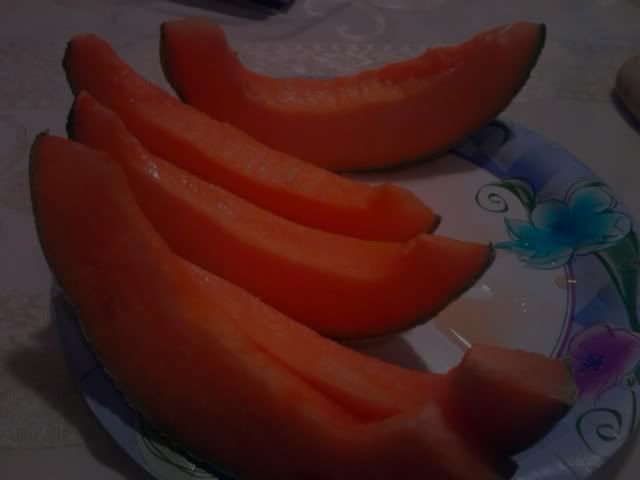 Dessert(s): Cantelope
Salty sweet chocolate pretzel thing from the bris.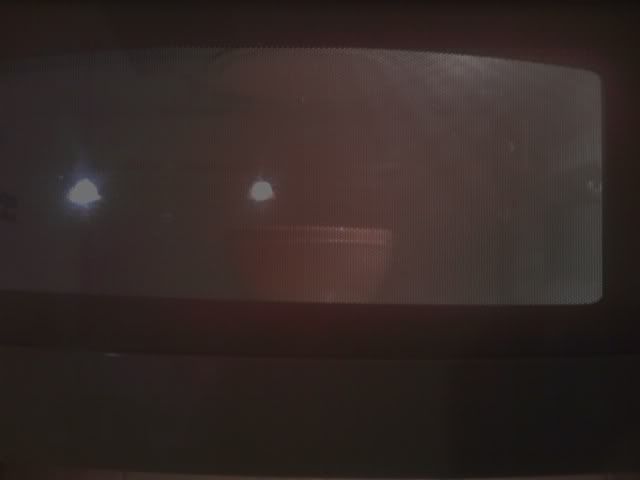 Then it started when I decided to melt some chocolate…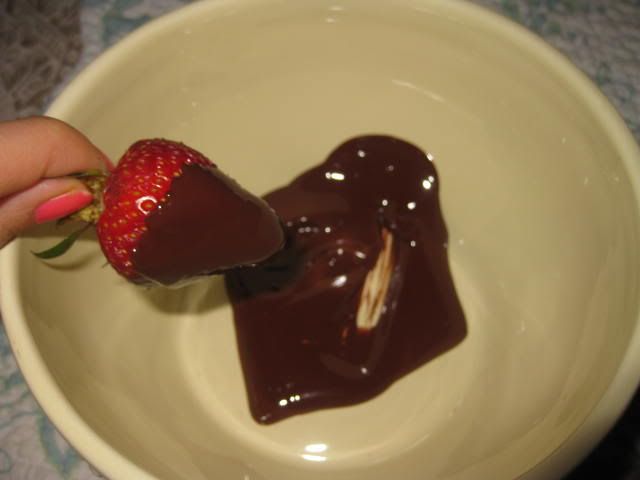 And dip some strawberries in it, like so. Had this times 2390480595.

In reality I had about 5 of those bad boys.
.
Yum-O to the MAX!
Since I was on a chocolate melting roll I made almond & dried cherry chocolate clusters.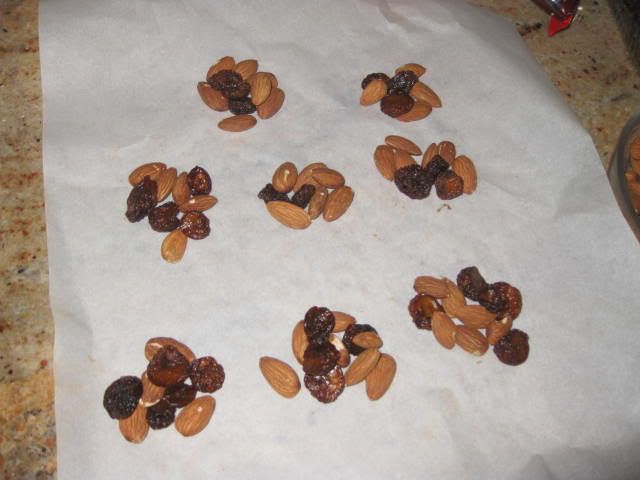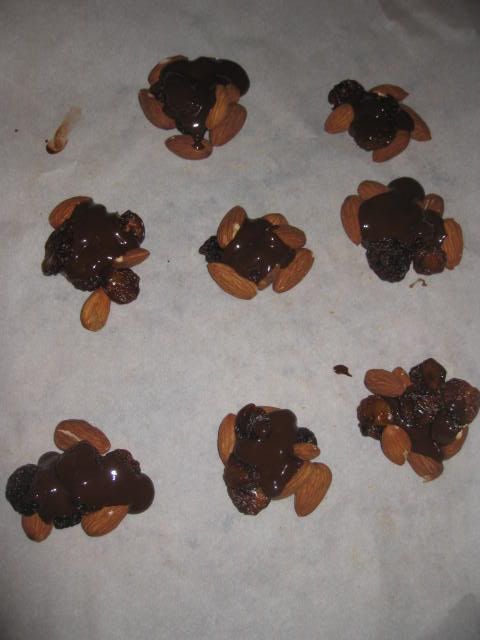 Clothed….in melted chocolate! mmmmm

I layed them out on parchment paper so they'd be easy to peel off.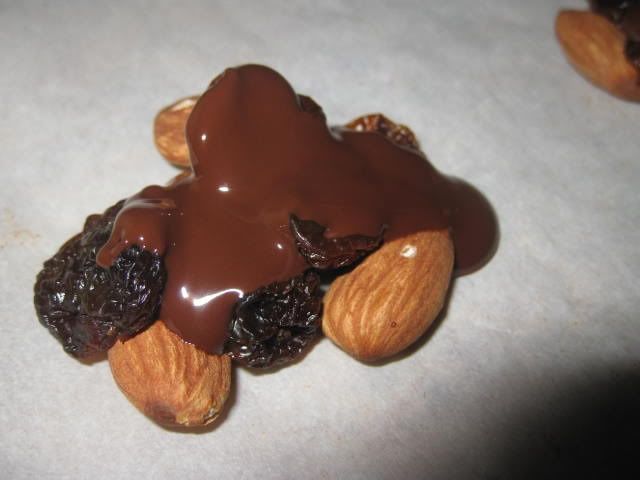 Drool.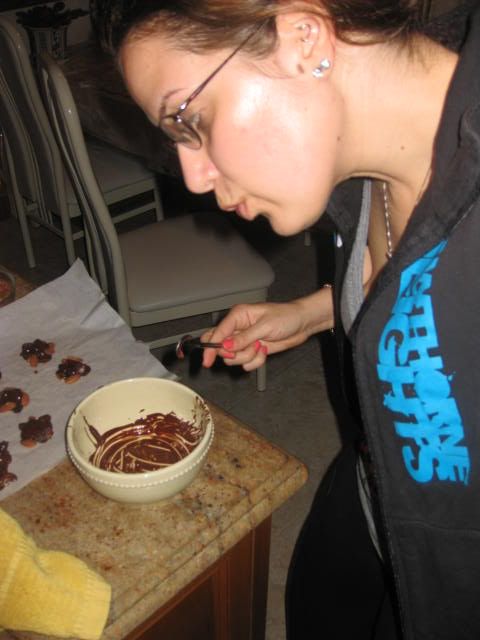 Me, the mad chocolate scientist
Night time for me is Tea Time!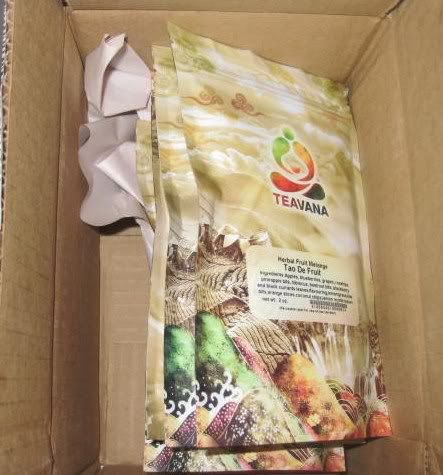 Heres another lovely package from  Teavana. Heres what we got for the 308597698637th time around:
Tao De Fruit
Fruta Bomba
Rooibos Peach
Eastern Chamomile
Peach Lemon Panache
&
Pomegranate Rock Sugar Stir Sticks
As being modeled by my Mom!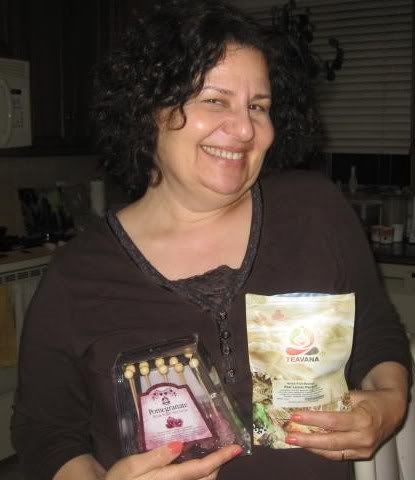 Hey there pretty lady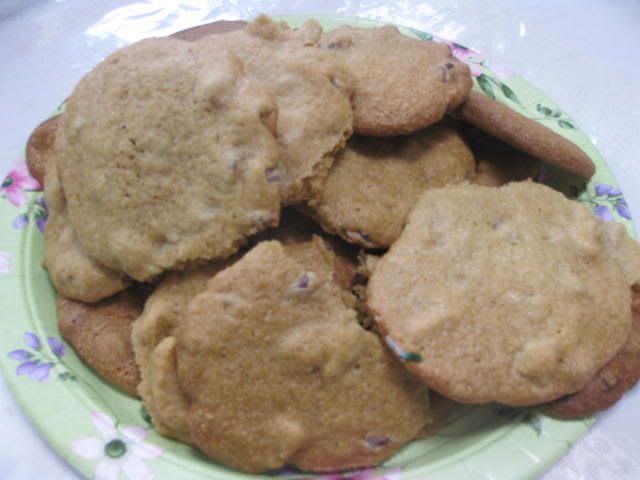 And she bakes chocolate chip cookies! Love you Mom
After all the crazy chocolate madness I had my frozen Luna Protein Cookie Dough bar and freezing it only made it super chewy :\ But it was still tassttyyy.
S'laters!
<3 HJP