Maple Almond Butter. Initially inspired by this post and also similar to this one  but mine didn't come out as smooth. I didn't add cinnamon and I used a little bit of olive oil to get things going.
But I overtoasted my almonds with the maple syrup and it gave them a nice smokey flavor. Very yummy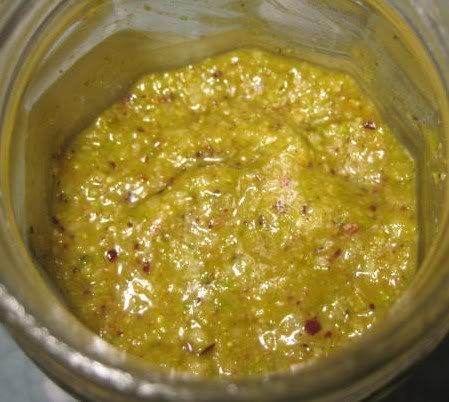 Here's the Pistachio Coconut Butter I made with coconut sprinkles.

I used salted pistachios and shredded sweetened coconut in grinded it up in the food processor until creamy.
Its a little salty but great on toast with jam. I like salty & sweet together
Happy NOMing ~ HJP