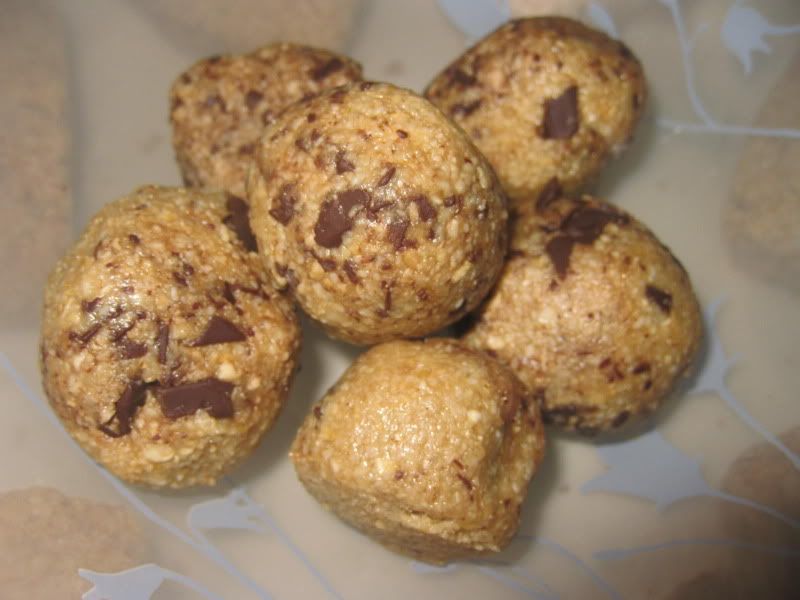 The moment I saw  "cookie dough" in the recipe title I knew I had to make these. So I decided to make some of these fabulous Cashew Oat Raw 'Cookie Dough' Balls courtesy of Love Veggies & Yoga.
Now I know what your thinking.."RAW cookie dough?" But its healthy…  "And Its HEALTHY?"
YES!  Just take a deep breath and check out this post, OKAI?
The Love Veggies & Yoga post suggested making your own vegan chocolate chips but I prefer to take the easy route and use something pre-made for this step.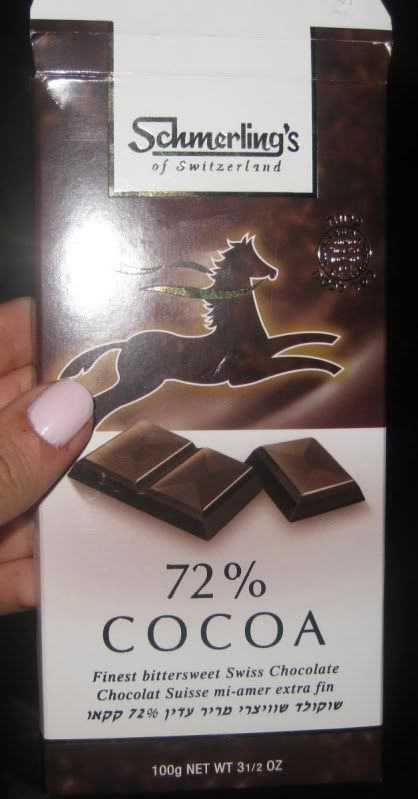 So here's my version of vegan chocolate. It's made by a brand called Schmerling's and since it's pareve chocolate that means it doesn't have dairy nor meat derivatives in the ingredients. Therefore deeming it 'vegan'. Plus this 72% Cocoa version tastes wonderful on its own. But you could use any kind of chocolate for this recipe.
So I followed the easy peazy steps as so: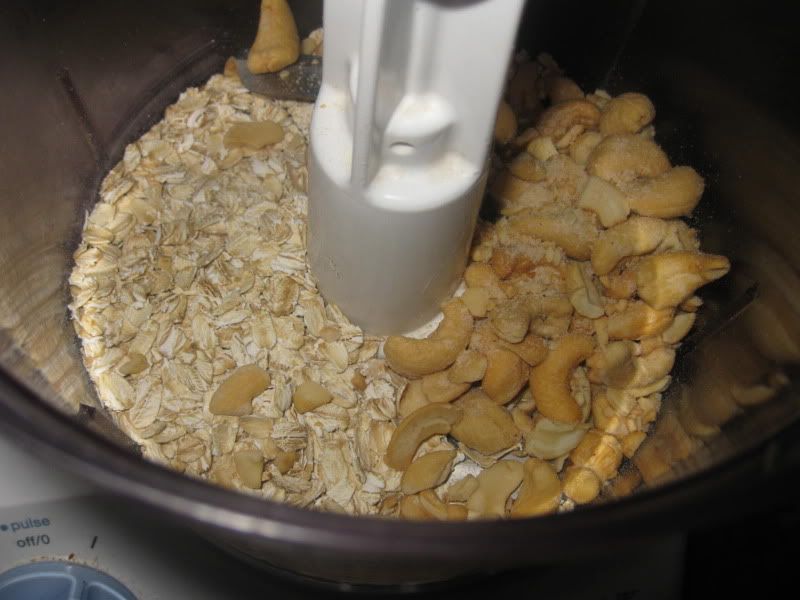 I ground up rolled oats & raw cashews in the food processor.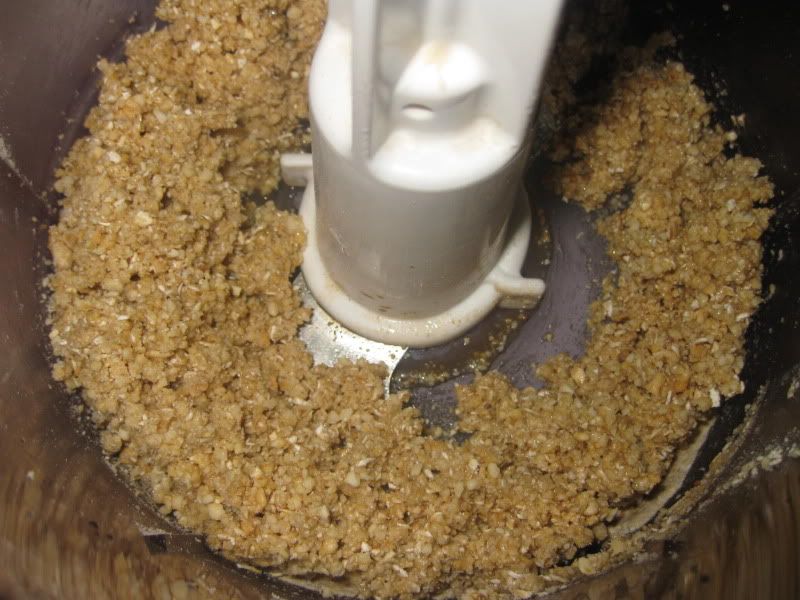 Then I added maple syrup and pulsed until evenly distributed.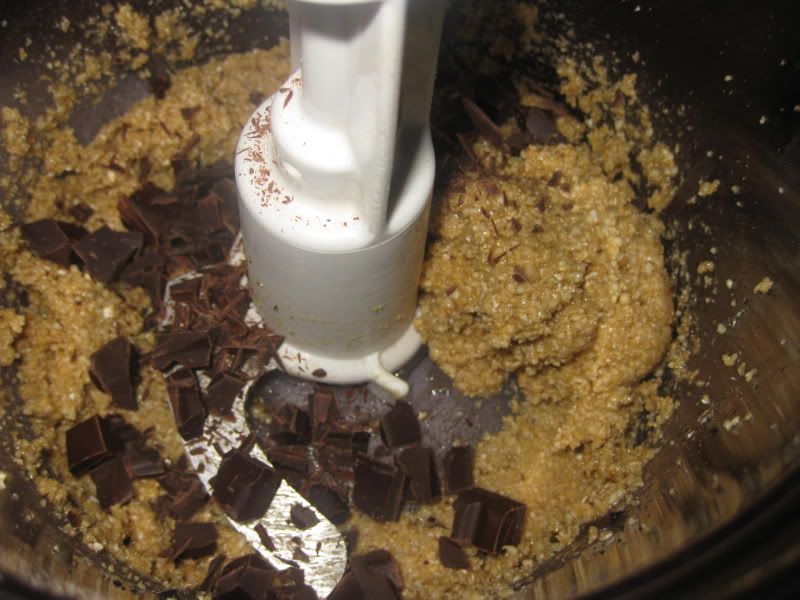 Then I added about 6 squares worth of chopped up vegan chocolate.
Then pulse to combine but not too much so you chop up the chips.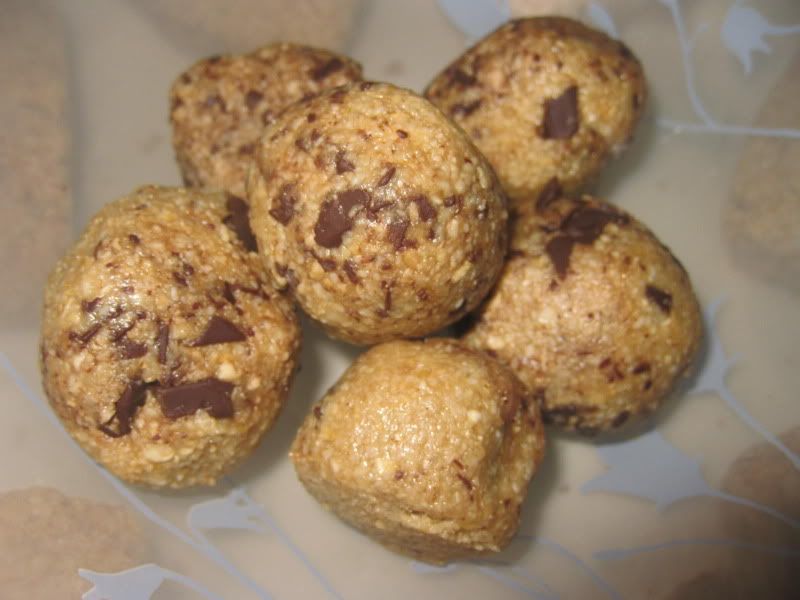 And VOILA!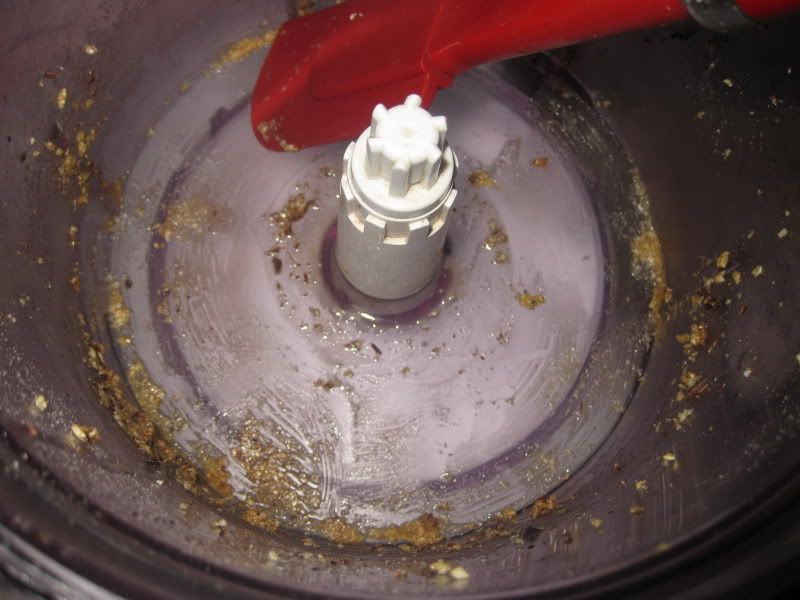 And who says you can't lick the food processor 'bowl' clean?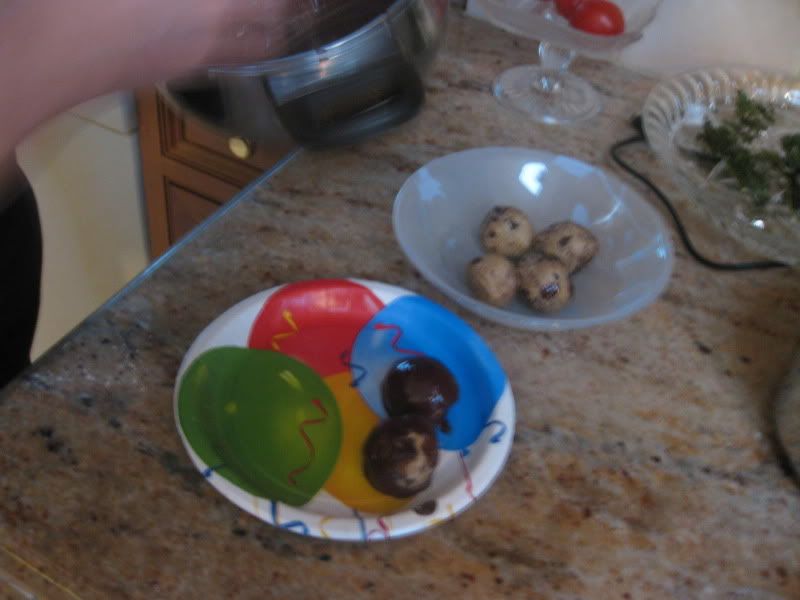 My mom even took it a step further and coated them in some melted chocolate (the same kind I used for the chips).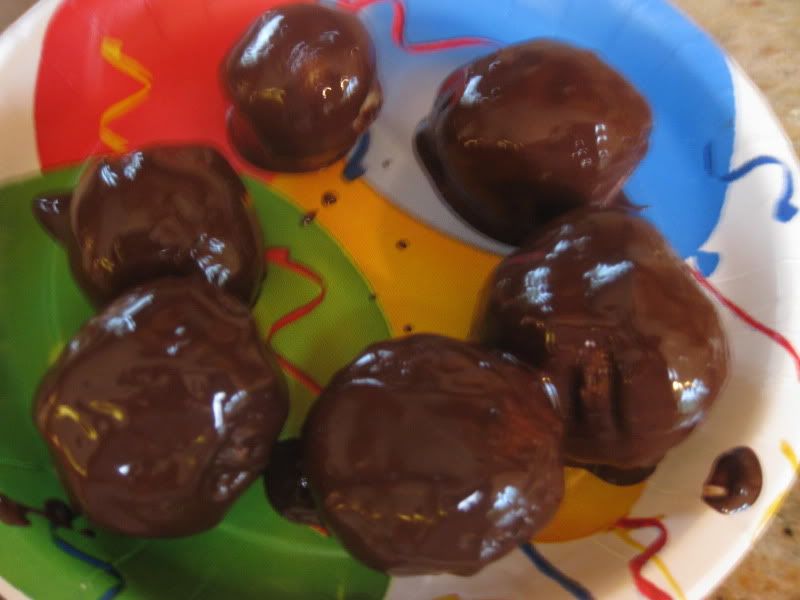 So Sinfully Good.
Then I also made an attempt at making some cashew cream while I had the maple syrup and cashews out.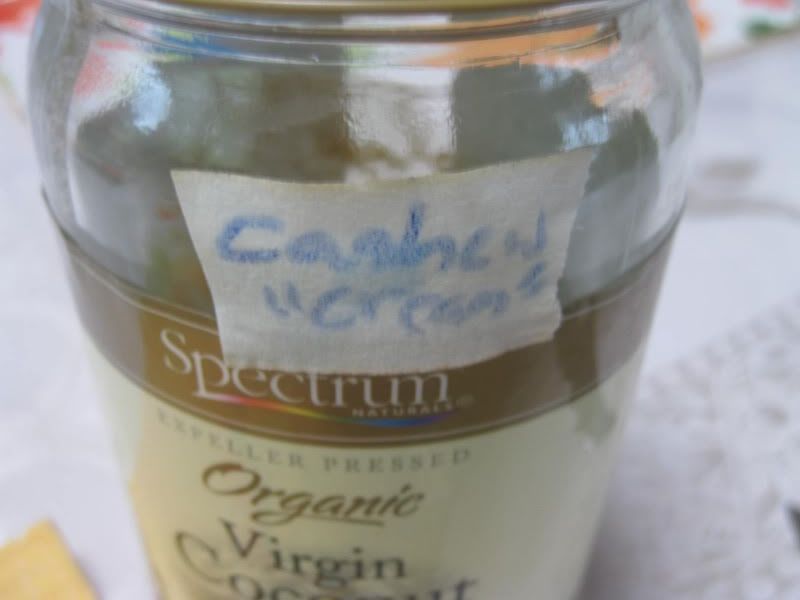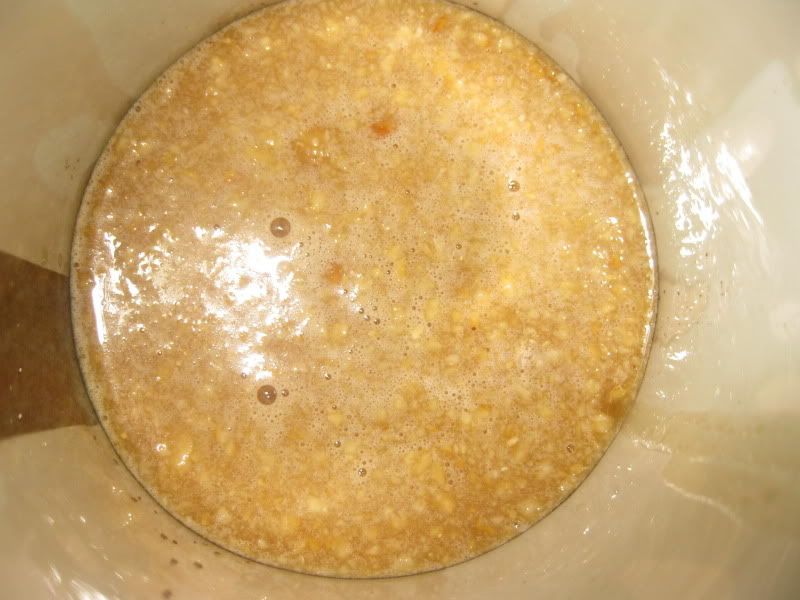 All I did was pulse cashews and maple syrup together.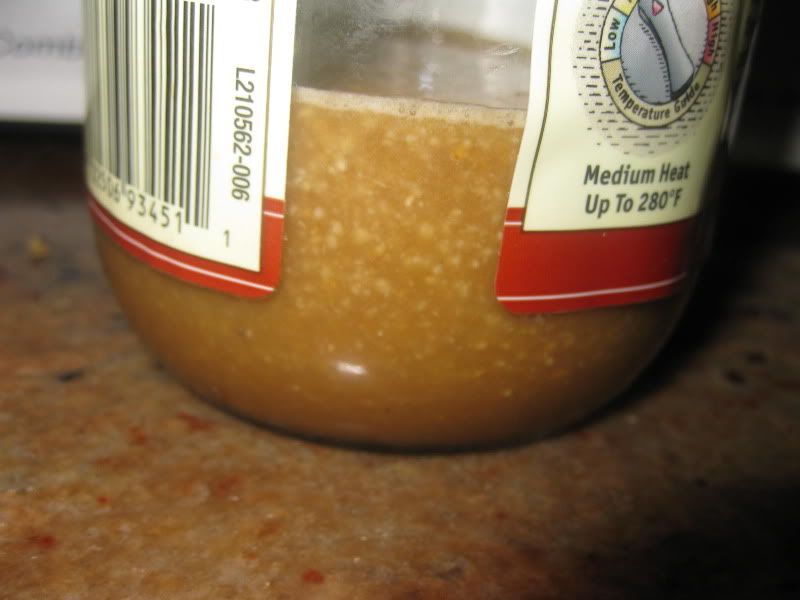 But I think I OD'ed  on the maple syrup and ran out of cashews so It didn't come out as 'creamy' as I expected.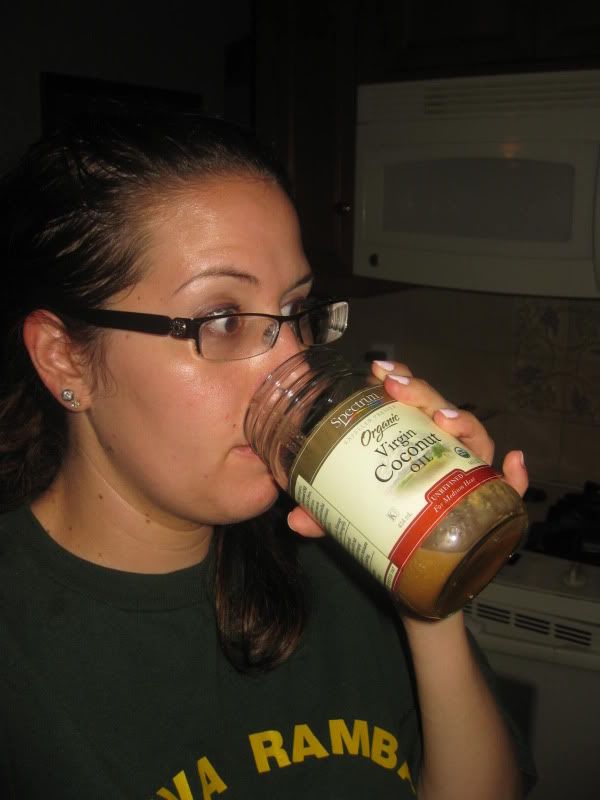 Nonetheless it's still yummaaii. *Chug chug chug!*

It's certainly OK to drink your fats instead of hugging them right?
I feel so green since I used a clean coconut oil jar I had for my 'cream' .
Which reminds me I miss using coconut oil and haven't bought any since I finished this jar which was AGES ago. BOOO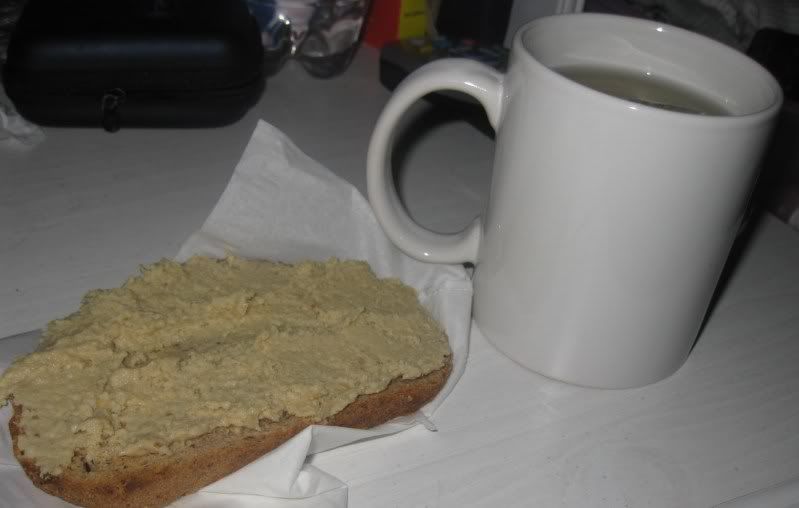 And  I love good 'ol cashew butter on toast with tea.
Are you 'cuckoo' for a certain nut? Or not so 'cuckoo' for nuts in general?