It's hard to believe that about a year ago I went through three huge containers of protein powder like these: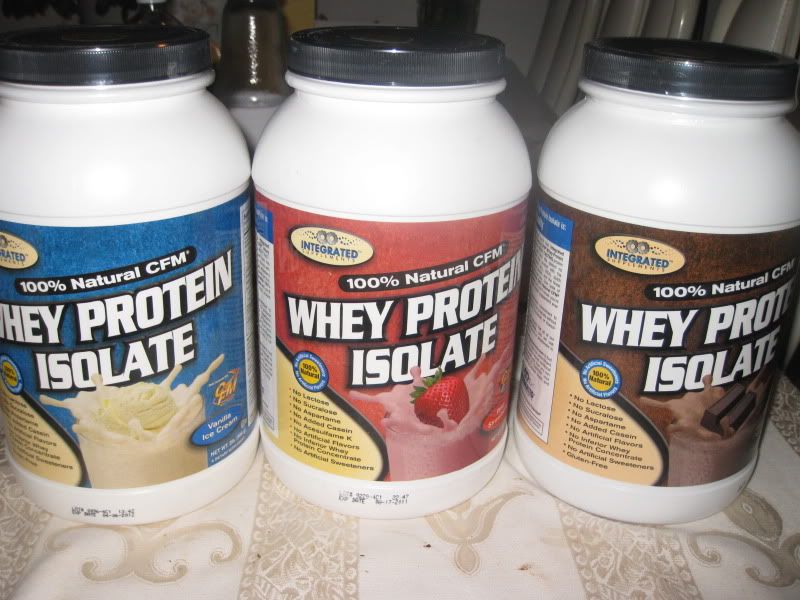 But I replenished my supply of protein from KosherVitamins.com because, hey, I love this stuff! I got repeats of vanilla & chocolate but decided to try strawberry for a fruity change.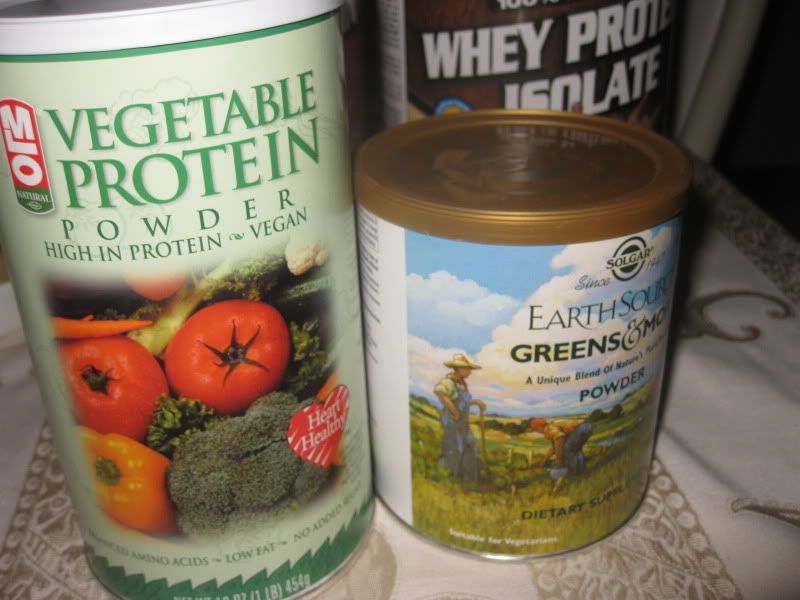 I also invested in these green powders since a big plate of salad isn't always on my mind ;).
Honestly, my family thinks I'm a bit cuckoo for using all these different powders from time to time. A great deal of people have the mind set that protein powders are just for body builders and no one else.  I like using protein and veggie powders to add to my smoothies to fill in those gaps, since I loved making those already for a long time now.  But ever since I became vegetarian I was always looking for alternative ways to supplement what I need without having to take a bunch of pills and supplements. And these powders fit my bill :).
Not to mention that whey protein  helps build glorious muscle. I'm still striving for those Cameron Diaz arms.
So for breakfast today I decided to put my new strawberry flavored Integrated Supplements protein powder to the test in Chocolate Covered Katie's infamous breakfast pudding.
My motivation mainly came when I knew there were multitudes of strawberries around thanks to Costco.  But once I reviewed Katie's recipe and discovered she used cooked bulgur I did not fret! I was in no mood to start cooking bulgur when I had a rumbling tummy but I was in luck!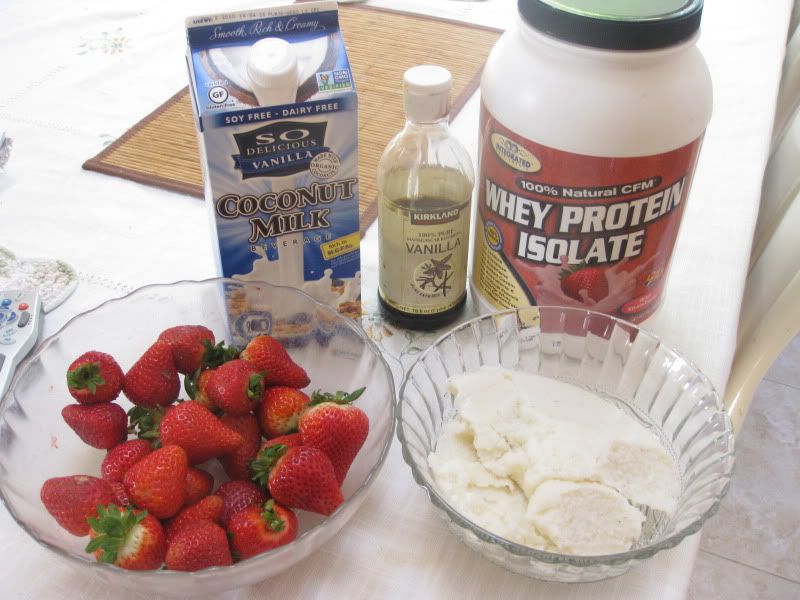 I remembered that we had some leftover cooked grits from a couple of nights before so that was the perfect grain substitute for this wondrous stuff!
Strawberry Protein Breakfast Pudding
1 c whole strawberries (fresh or frozen)
1 1/2 cups cooked grits
1 tsp vanilla extract
1/2 c vanilla coconut milk (substitute with your milk of choice)
1 scoop Integrated Supplements strawberry protein powder (really optional, but helped to tighten the mix)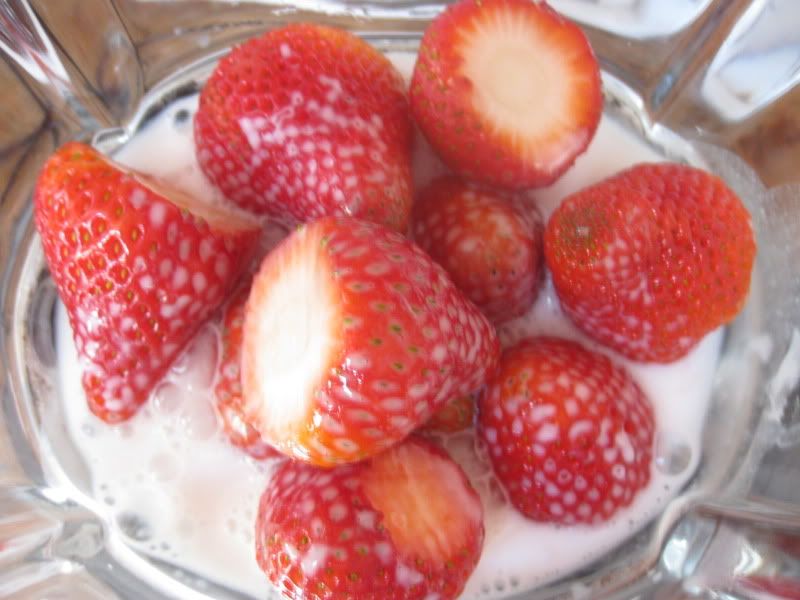 First I blended the strawberries in vanilla coconut milk (or you can use a different milk, etc).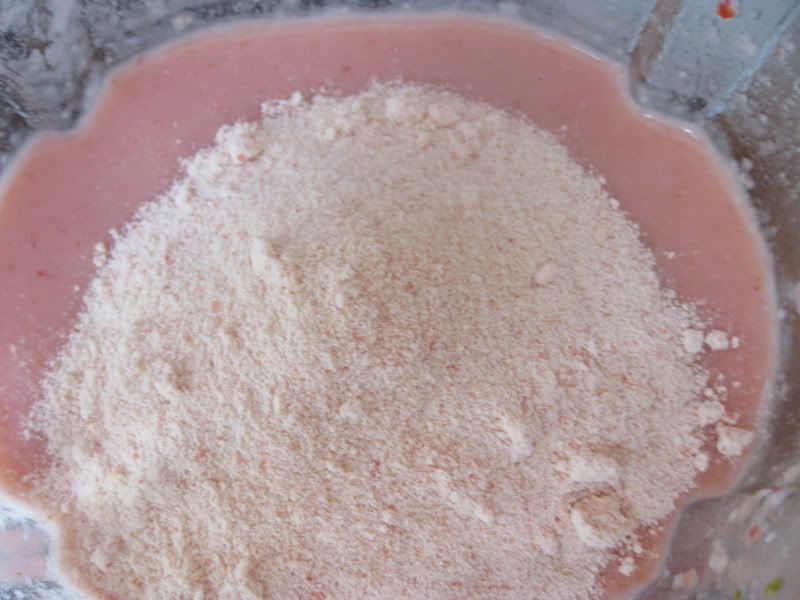 Added the cooked fruits to the blended strawberry mixture and added a scoop of strawberry protein powder. I made sure to blend very well and until everything was smooth.
And voila! This fluffy pink mixture is the result :).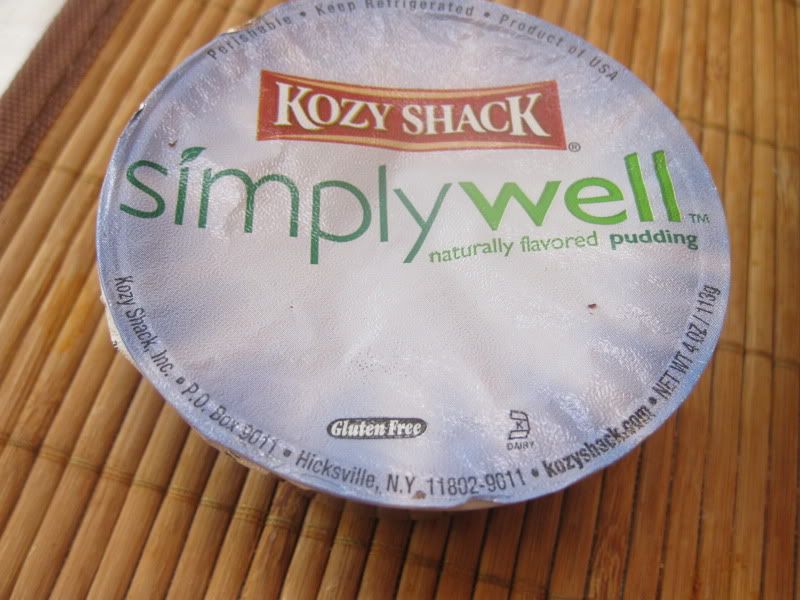 I paired my strawberry fluff with a Kozy Shack simplywell chocolate pudding.
Partners in crime, these two are unstoppable for breakfast…or snack….or a midnight snack…..and breakfast the next day.. ;).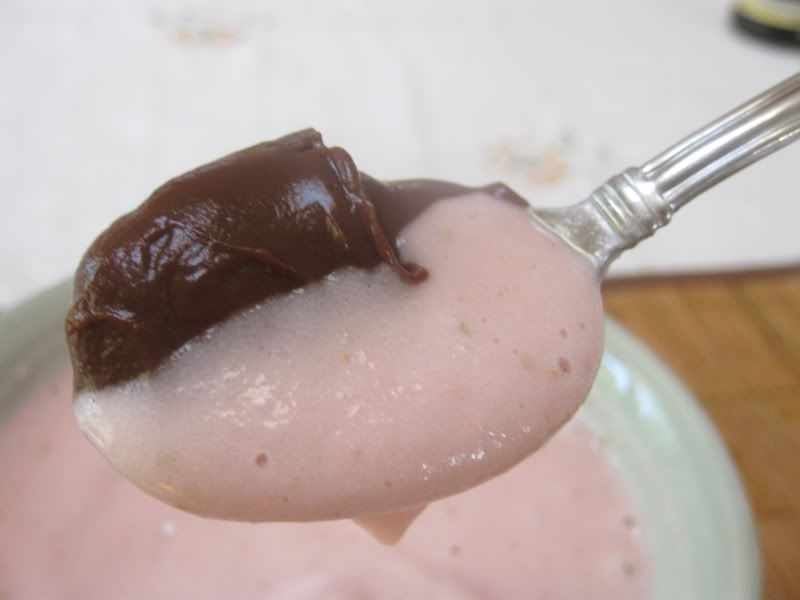 The flavor of the combo of this came very close to chocolate covered strawberries. And the protein powder helps make it so filling. Total love!
In other news I signed up for the Pilates For Pink event sponsored by Shape.
It looks like it's going to be tons of fun, not to mention a mat & swag bag included with the price of the class. Anyone else going to this? I'd love to twist and stretch with fellow bloggers & regulars alike :).
Q of the Day:  What's your favorite protein powder flavor?
Cya lovelies!! ~ HJP