After seeing Chocolate Covered Katie's post on Baked Oatmeal a.k.a. Boatmeal I created a more instant version using granola. Introducing, the Goatmeal Cake!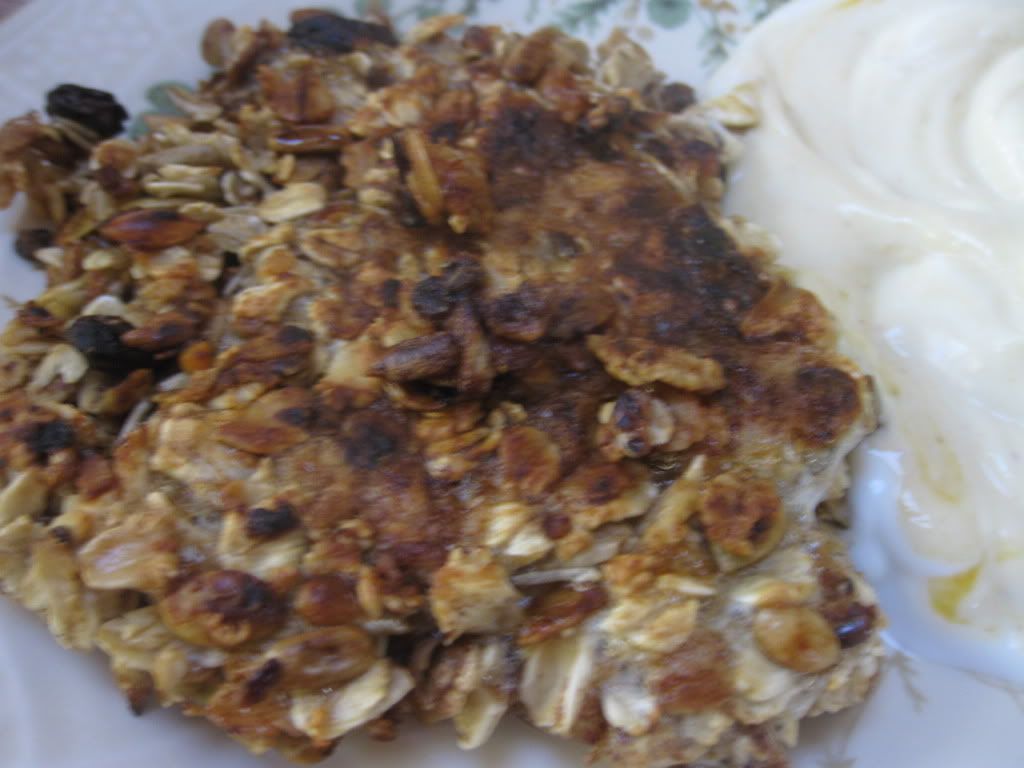 Heres the combo I used: granola + oats + egg white + vanilla extract + cinnamon. Combine ingredients and heat up a skillet sprayed with canola spray. Then cook for about 2-3 minutes on each side or until browned.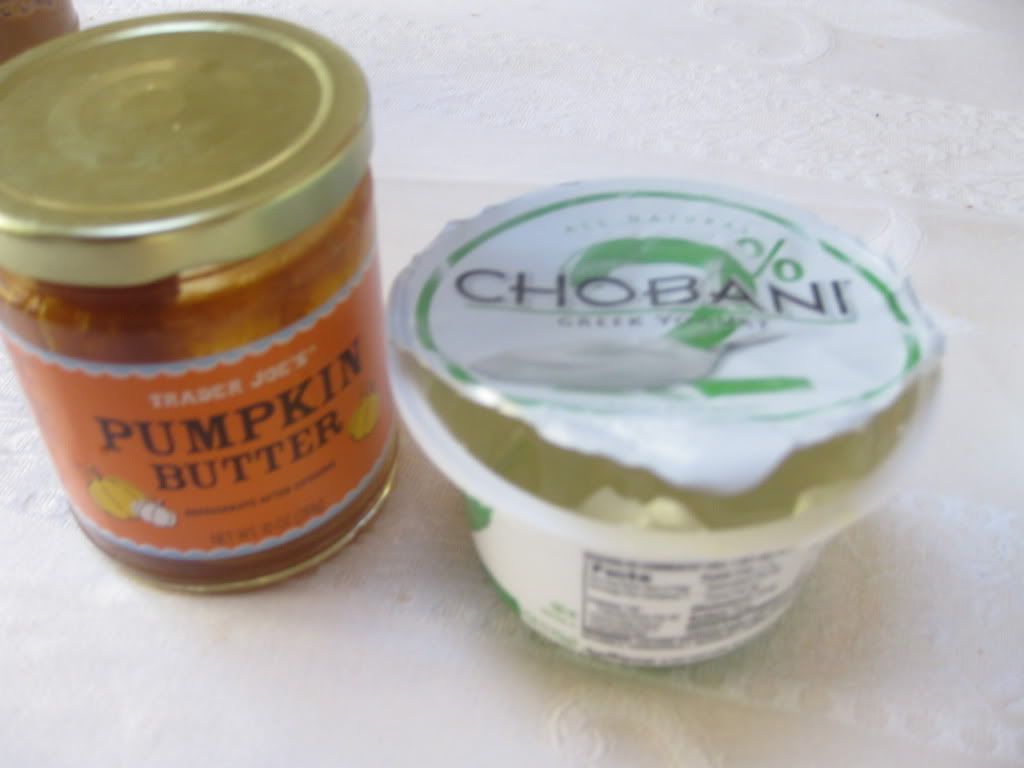 I mixed some plain 2% Chobani yogurt and TJ's Pumpkin Butter to have for dipping.
The perfect combo of warm, crunchy and creamy
.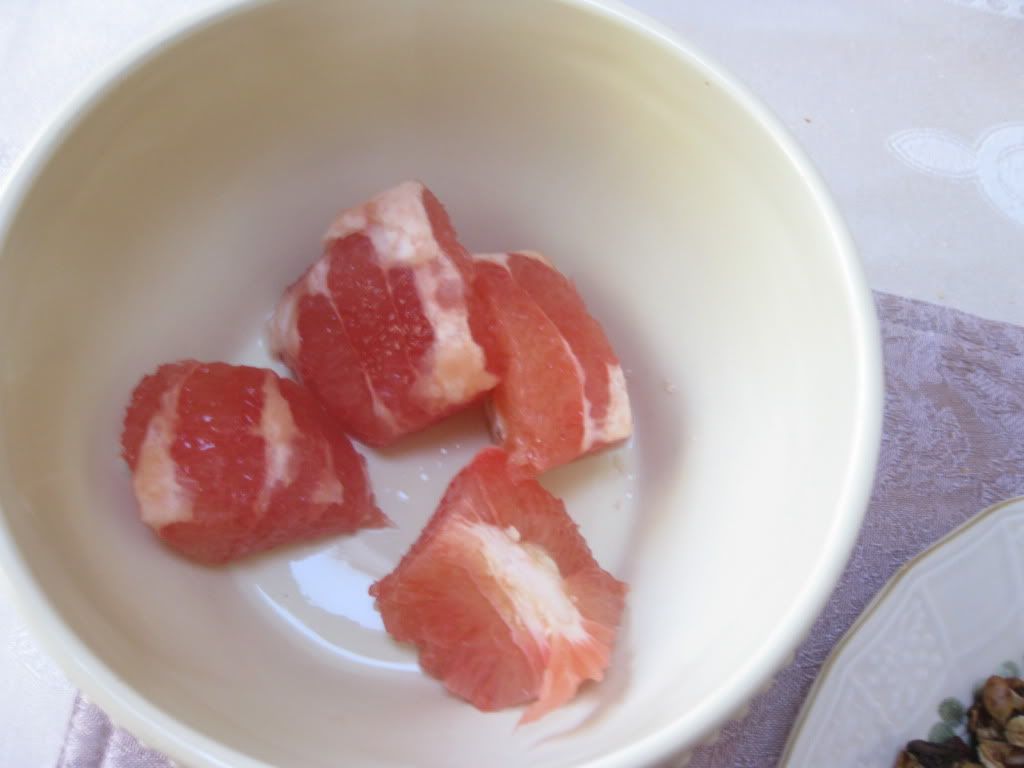 And some extra Vitamin C's with sliced grapefruit.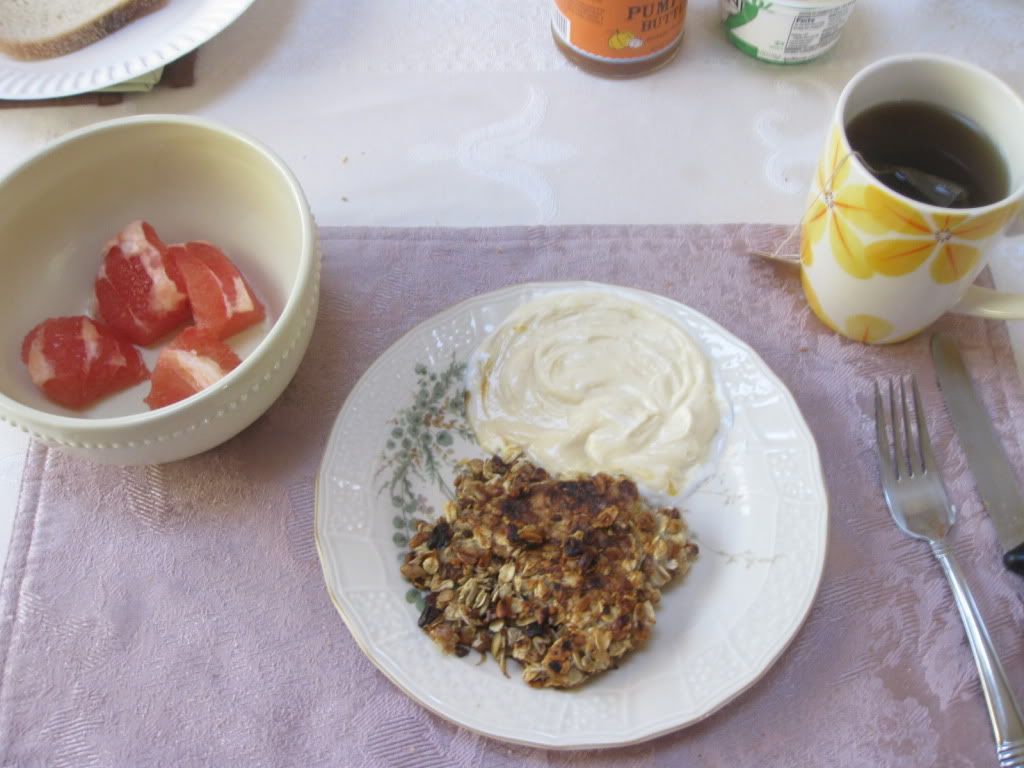 The perfect balanced breafast
.
Q: Have you created something interesting after seeing a blog post or article online?
~ Sharon